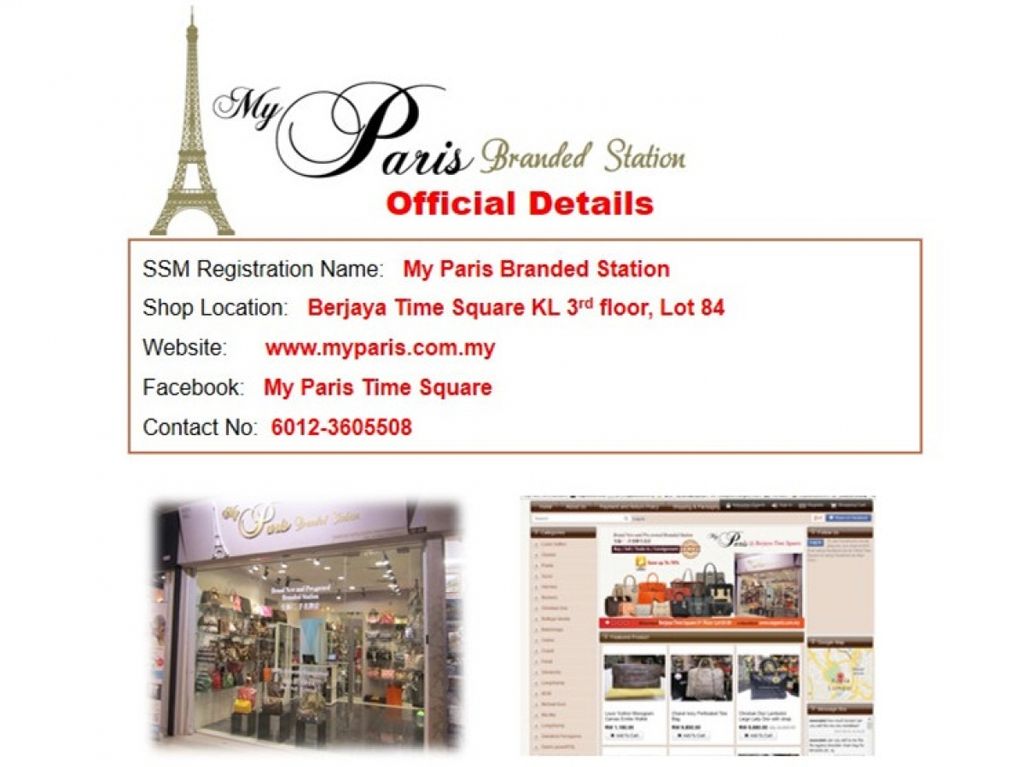 Notice
Clarification Notice
It has come to our attention that recently there are numbers of stores claiming they are the branches of My Paris Branded Station or selling products on behalf of us.

We hereby clarify that My Paris Branded Station has only one outlet which is located in Berjaya Times Square KL building and we never engage any outsiders as our agent or sales.
The above are My Paris Branded Station official contact details for your attention again:

We are deeply concerned with these fraudulent cases and reserve all rights against all parties involved.
---